NEW!!!  Insure your bow, cello and the case.
Thanks to SEGURIO, now LUCCHICREMONA
can offer you a worlwide cover for your
precious violin or cello and all your bows, with an easy monthly payment.
Simple, sure, quick and online!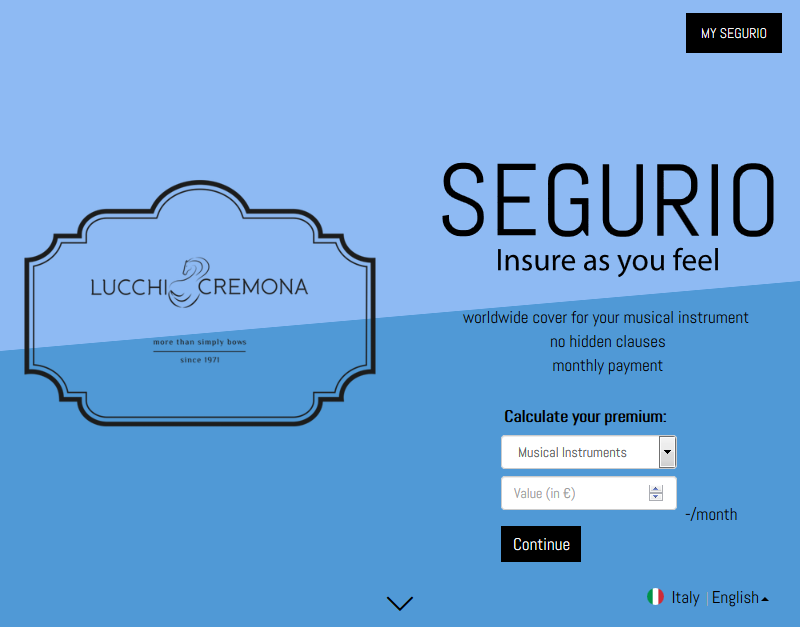 And here you can start with a 5 euro coupon for the first month.